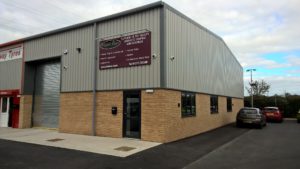 Contact us.  As we do not have a retail outlet within our premises, all our customers wishing to collect directly from us will need to contact us and make an appointment.
You can contact us either by using the Contact Form at the bottom of this page, or by the following methods:
By Mail:  Paintman Paints Ltd, Unit 7, Trinity Park Industrial Estate, Sloswicke Drive, Retford, Notts, DN22 7WQ
By Telephone:  044 (0) 1777 710100 By Email:  sales@paintman.co.uk  
Please enter your contact details and a short message below and I will try to answer your query as soon as possible.
Contact Us – Company Details
Company Details
Address:  Paintman Paint Ltd, Unit 7, Trinity Park Industrial Estate, Sloswicke Drive, Retford, DN22 7WQ
Telephone: 044 (0) 1777 710100
Email Address: sales@paintman.co.uk
Registered Company Number:  8651815
VAT Number:  260 8359 93